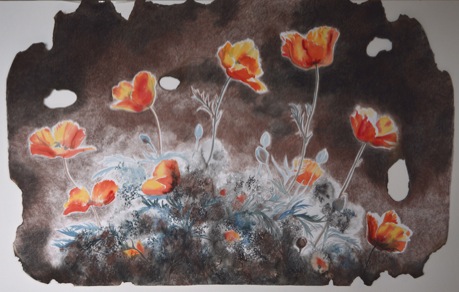 Communication
, triptyque à grand format, acrylique sur bois avec plexiglas incisé, chaque panneau
122 x 91 x 5 cm,(122 x 290 x 5 cm total)
2016,
Projet 3 de 5
de la série 'Rencontre primordial'

Communication
, large format triptych, acrylic on wood with incised Plexiglass, each panel 48 x 36 x 2 in., (114 x 36 x 2 total) 2016,
Project 3 of 5
in the series 'Rencontre primordial'
RENCONTRE PRIMORDIAL


Galerie 12, Centre culturel Aberdeen, 140 rue Botsford, Moncton NB 07 avril - 03 mai, 2017

Cette nouvelle série examine un environnement turbulent où les installations industrielles apparaissent sur les lieux surprenants.
"Mes œuvres examinent plusiuers tensions entre le monde naturel et l'activité humaine, entre la beauté et le déclin."

This new series studies a turbulent environment where industrial installations appear in surprising locations.
"My work examines tensions between the natural world and human activity, between beauty and decline."





Merci au Conseil des arts du Nouveau-Brunswick pour leur appui. Thank you to the New Brunswick Arts Board for their support.

Studio Visit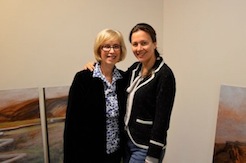 Barbara Safran de Niverville with New York-based art writer and critic Stephanie Buhmann in Barbara's Studio, November 2016.

Studio Location in the Fundy Chocolate River Station, 391 Coverdale Rd., second floor past La Spa, Riverview, NB Canada.

Blog: Safran Undercurrents